VIDEO OTOSCOPY SYSTEM
Computer
---
---
COMPUTER: Because of the raw processing power required to capture and store clinical quality VO images, a minimum 486 / 50mHz central processing unit (CPU) with 8 Mbytes RAM is necessary. If a new computer is being purchased, a Pentium 90mHz or faster processor with 16 Mbytes RAM is desirable to allow for Windows 95 or other RAM-intensive 32 bit operating systems.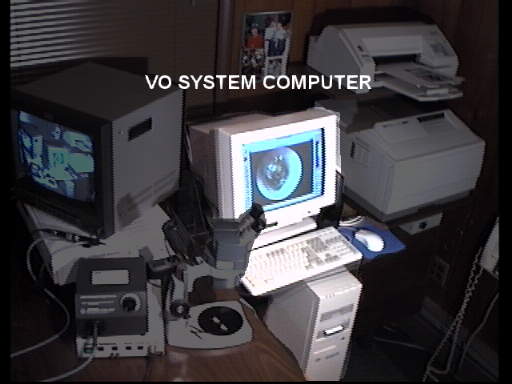 Computer system for combined VO and office applications
Roy F. Sullivan, Ph.D.
---
USE THE BACK ARROW TO RETURN TO VO SYSTEM IMAGEMAP
---